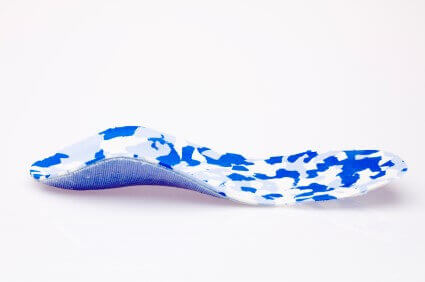 What are Custom Orthotics?
Custom orthotics are medical devices you slip into your shoes to relieve stress and pain from your foot and ankle. They do this by giving support and cushioning to the feet. They're customized to your foot so that they align your feet correctly to the rest of your body. This means they can correct an irregular walking pattern, prevent an abnormality from worsening, and improve lower leg and foot movement.
Why Custom Orthotics?
Mass-produced orthotics may provide some cushioning, but they can't correct individual foot and ankle problems because they don't conform to your foot. This means that a shoe insert not customized to your exact measurements might not provide the support your feet need, or in some cases might hurt your feet more.
Custom orthotics on the other hand are made for an individual based on their specific needs. They're precision-made based on your foot measurements, lifestyle factors, and the assessment of a medical professional. These medical devices will provide the support your feet need at every point in each step you take.
Some foot and ankle conditions need custom orthotics in order to treat their causes of foot and ankle pain. Plantar fasciitis, Achilles tendinitis, and flat feet are just some problems that benefit from the treatment of custom orthotics.
Are They Really Worth the Cost?
Custom orthotics aren't just a cushion for your shoes; they're an investment in your health and comfort. Living with constant foot and ankle pain takes a toll on your body and mind. Leaving it untreated or using the wrong kind of orthotic can ultimately worsen the condition that's causing the pain.
Custom orthotics not only help with foot and ankle pain, but because the feet are the foundation of the body, orthotics can even help with knee, hip, and back pain. When the feet are aligned properly, the rest of the body usually follows.
Types of Custom Orthotics
Orthotics come in a variety of materials to accommodate a variety of problems but typically differ by type:
Functional Orthotics
Functional orthotics are made from rigid materials to support the foot, control motion below the ankle, and improve mobility. They are often used for conditions like arthritis, high arches, neuromuscular disorders, and more.
Accommodative Orthotics
Accommodative orthotics are made of softer materials and provide cushioning. They're commonly used to reduce stress from walking and standing, reduce the force on the sole, and manage balance and weight distribution. They're often used for conditions like arthritis, deformities, and diabetic wounds.
Semi-Rigid Orthotics
Semi-rigid orthotics are a combination of soft and rigid materials. They improve balance, relieve pressure, and absorb shock. They're often used by athletes or for children with toeing disorders.
Contact Us for Your Custom Orthotics!
Foot pain is never normal. We don't want you or someone you know to live with pain if we can fix it! All of our doctors are skilled at creating custom orthotics for our patient's individual needs. Request an appointment online or call your nearest office to start healing your foot and ankle pain.