Why More People Are Choosing a Podiatry Career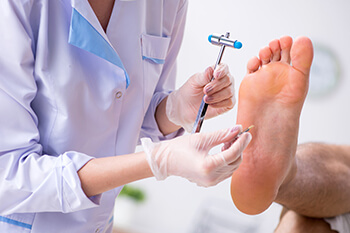 In recent years, an increasing number of people have chosen to pursue the field of podiatry, and this trend continues to grow. One of the driving factors behind this career choice is the rising awareness of the importance of foot health. As people become more health conscious, they recognize the critical role feet play in their overall well-being. Podiatrists are uniquely positioned to address a wide range of foot and ankle issues, from chronic conditions such as diabetes-related foot problems to sports injuries and biomechanical concerns. Additionally, the field of podiatry offers diverse career opportunities. Graduates can specialize in various areas, including sports medicine, surgery, wound care, and pediatrics, catering to a wide spectrum of patient needs. Furthermore, the demand for podiatrists is on the rise as the aging population seeks expert care for foot-related issues. The job outlook for podiatrists remains favorable, offering stability and potential for career growth. Ultimately, the combination of increasing awareness of foot health, career diversity, and strong demand for specialized care has made podiatry an attractive and rewarding field. If you are interested in pursuing podiatry as a career choice, it is suggested that you have a conversation with this type of doctor who can speak informatively about the field.
If you are experiencing pain in the feet or ankles, don't join the stubborn majority refusing treatment. Feel free to contact one of our doctors from New England Foot & Ankle . Our doctors can provide the care you need to keep you pain-free and on your feet.
What Is a Podiatrist?
Someone would seek the care of a podiatrist if they have suffered a foot injury or have common foot ailments such as heal spurs, bunions, arch problems, deformities, ingrown toenails, corns, foot and ankle problems, etc.
Podiatric Treatment
A podiatrist will treat the problematic areas of the feet, ankle or lower leg by prescribing the following:
Physical therapy
Drugs
Orthotic inserts or soles
Surgery on lower extremity fractures
A common podiatric procedure a podiatrist will use is a scanner or force plate which will allow the podiatrist to know the designs of orthotics. Patients are then told to follow a series of tasks to complete the treatment. The computer will scan the foot a see which areas show weight distribution and pressure points. The podiatrist will read the analysis and then determine which treatment plans are available.
If you have any questions please feel free to contact our offices located in Wakefield, MA, Nashua and Derry, NH . We offer the newest diagnostic and treatment technologies for all your foot and ankle needs.
Read more about What is a Podiatrist?